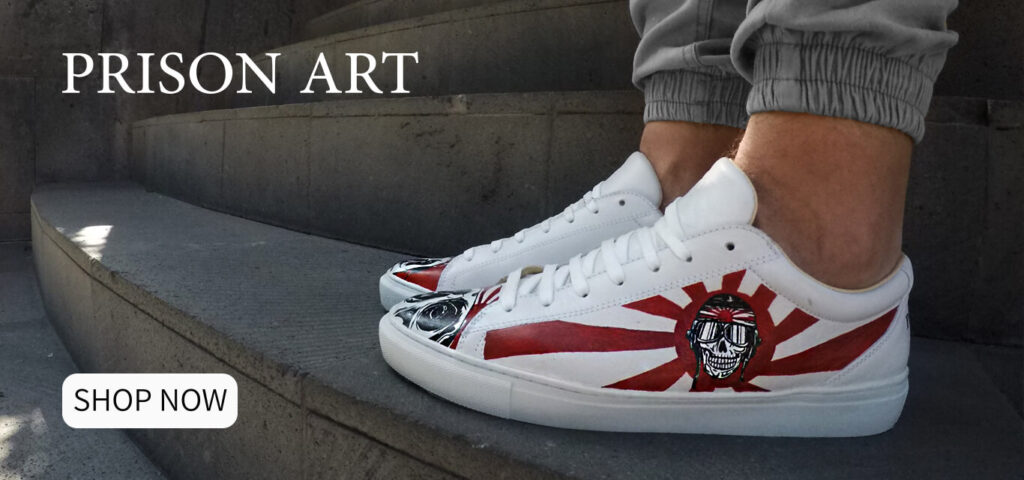 ¡Llegaron nuestros nuevos tenis tatuados Prison Art!
Te presentamos nuestros nuevos modelos de tenis tatuados, los cuales estan creados para tu día día.
---
We present you the new Prison Art tattooed shoes, with hand-made personalized tattoos.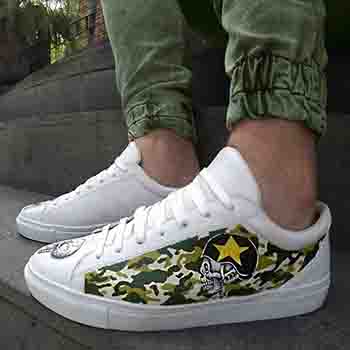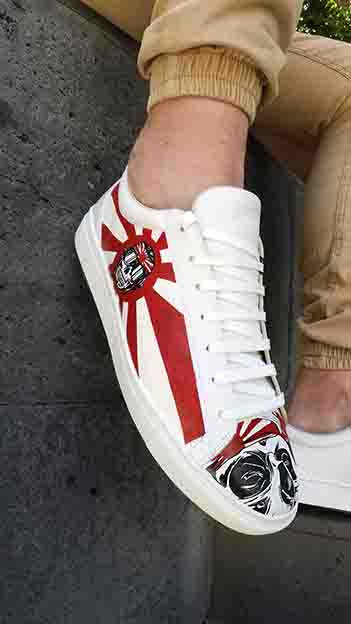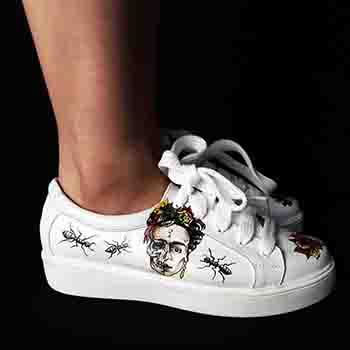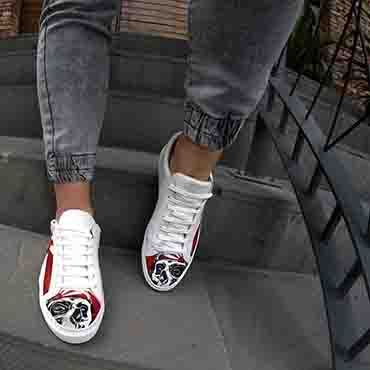 Tenis tatuados personalizados
¿Como personalizarlos? |  How to customize them?
1
Compra | Buy
Realiza la compra de nuestros modelos en blanco, especifica la talla que deseas.
---
Purchase your shoes in white, specify the size you want.
2
Diseño | Design
Nos pondremos en contacto contigo via correo para el diseño de tus tatuajes.
---
We will contact you via e-mail to review the design of your tattoos.
3
Avance | Follow-up
Estaras al pendiente en cada momento del diseño y seguimiento de tus tenis tatuados.
---
You will be aware of the design and monitoring of your tattooed shoes at all times.
O puedes elegir uno de nuestros tenis ya diseñados, da clic en el siguiente boton.
---
Or you can choose one of our already designed sneakers, click on the following button.
Comprar tenis ahora