PRISON ART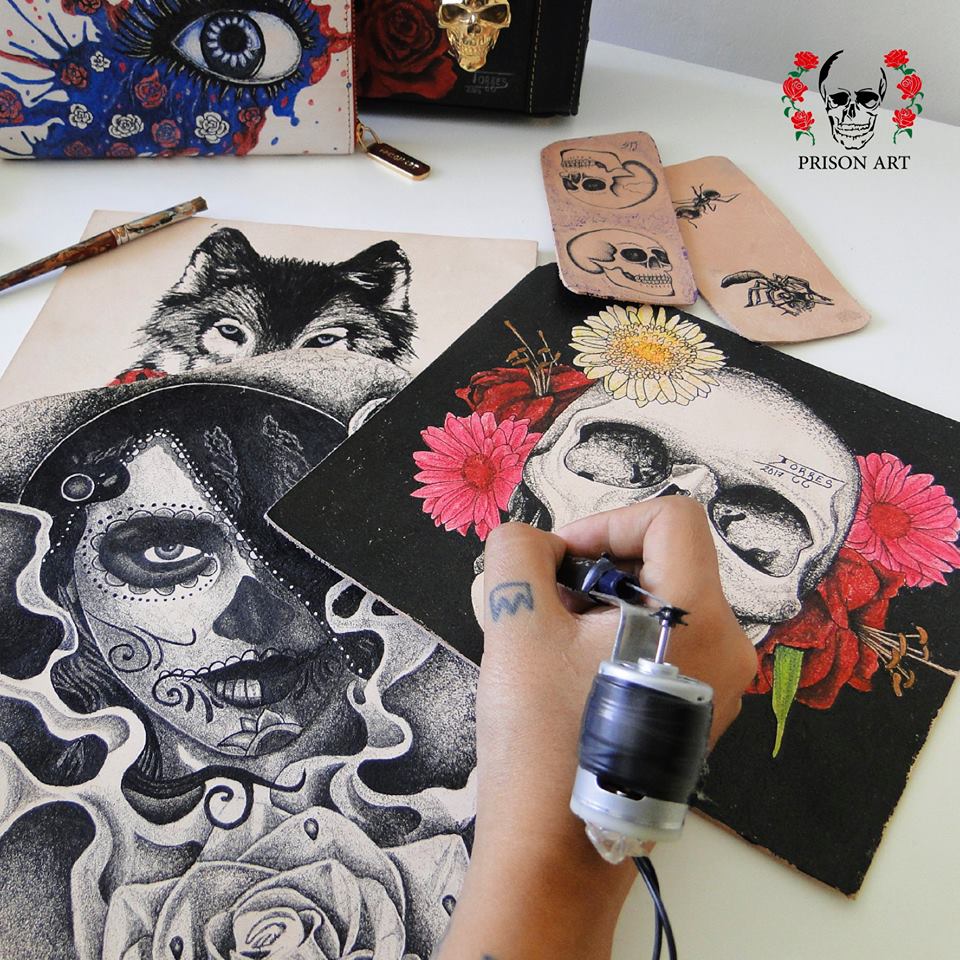 The Prison Art Project (NGO) was established in 2012 following its founder Jorge Cueto's dream of creating a large rehabilitation program in Mexican penitentiaries. The foundation developed a training plan that offers the art and design skills needed for imprisoned people to be employed in the production of high-quality fashion products.
"We decided to develop the project based on the tattoo, and we created a machine that, instead of tattooing the human body, could tattoo leather and produce unique, artistic bags." -Jorge Cueto
After spending 11 months in the Puente Grande prison in Jalisco, and later being declared innocent, Jorge Cueto started Prison Art. The brand sells leather products decorated with one-of-a-kind tattoos designed and carried out by current and former prisoners. Meanwhile, the parallel, non-profit Prison Art Project seeks to instruct and employ incarcerated individuals while they serve their sentences. Upon leaving prison, the program's participants are offered employment in various departments of Prison Art to complete the process of reintegration into society.
While Jorge Cueto was in prison, he realized the situation many were confronting inside:
"What I saw was distress when it came to caring and providing for their families. Preoccupied that they couldn't cover their expenses while inside prison, many of them were trying to figure out what they were going to do as soon as they got out of jail." – Jorge Cueto
The vast majority of employers in Mexico require a clean criminal record, therefore formerly incarcerated people face substantial barriers to employment. In response to these concerns, Prison Art was born. Jorge discovered that the incarcerated individuals were very good at tattooing, and those that did not know how were learning the skills very rapidly. The company's founder fused these abilities with the brand's ambition to produce hand-made merchandise with an added value that would be highly regarded for uniqueness and social impact. Prison Art has enabled prisoners to direct all their creative energies and artistic capacities towards crafting items for everyday use that they design, draw, and tattoo.