PRISON ART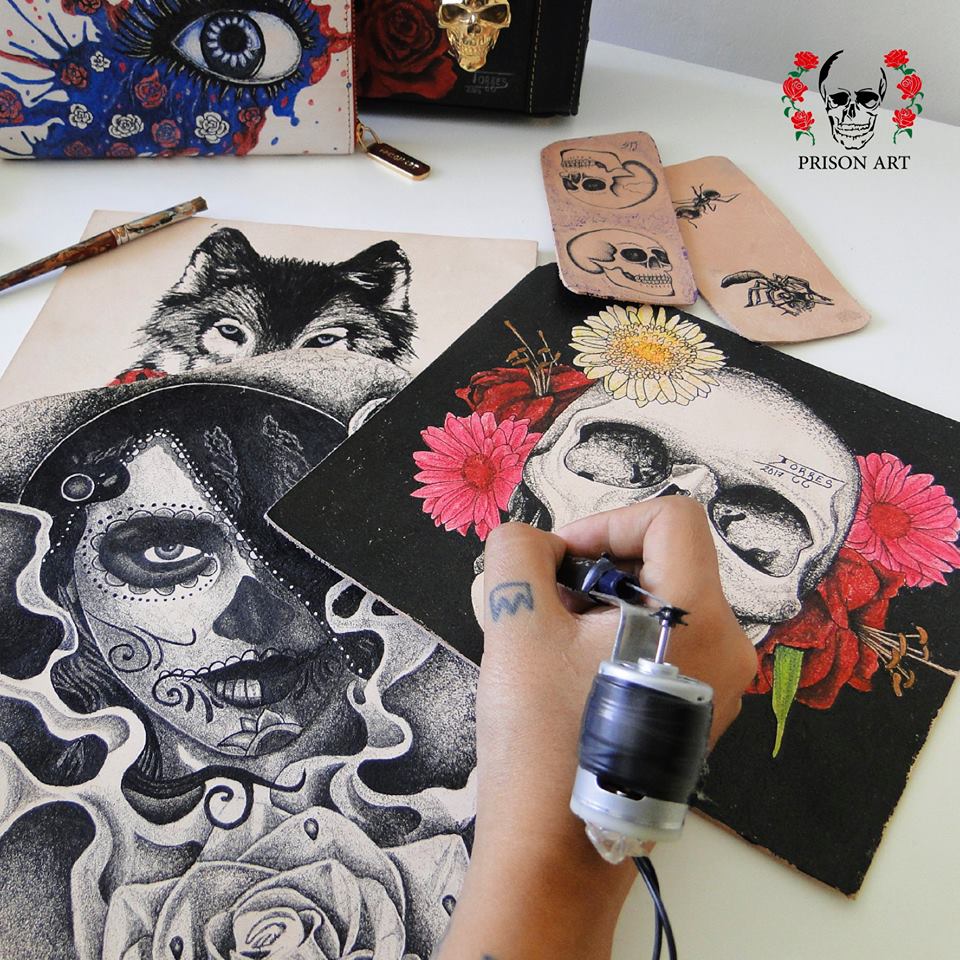 The Foundation Prison Art is born in 2012 of Jorge Cueto's dream, before the need to create a project of royal rehabilitation in the penal ones of Mexico. The Foundation develops a plan of training offering the elements to the imprisoned persons to be employed at the production of several products of high quality focused on the world of the mode. Every piece is tattooed following the same method of tattooing the human body, giving place to the only and exclusive designs.
After happening 11 months in the penal Puente Grande in Jalisco, then to be declared innocent, Jorge Cueto starts Prison Art, a brand of products of tattooed skin done by convicts, the foundation seeks to employ prisoners while they fulfill his sentence.
While Jorge Cueto was in prison, it realized the situation that was lived inside the penal one;
"I what it saw was a distress with regard to the maintenance and care of his families, a worry of covering the expenses of them inside the penal one and many of them were trying to see that they were going to do as soon as they were going out of the jail ". – Jorge Cueto-
For such a motive Prison Art Is born, work is started giving and what we look was to do crafts with an added value, of high range, we discover that the boys were very good to tattoo and those that they did not know, they were learning very rapidly to tattoo. What we did is that they were destining all these energies and artistic capacities, doing pieces of arts, objects of daily use but that were designed, drawn and tattooed by them.
"We decide to develop the project on the basis of the tattoo, which we did was to develop a machine that, instead of tattooing the human body, it could tattoo leather, which later transform in the only and artistic bags ". -Jorge Cueto-
.